The Return of QR Code Marketing
Est. reading time:
6
mins
Why your Brand Needs QR Codes
QR codes were invented in 1994, and they were seen as the next big thing in marketing. However, the idea never gained mass appeal and soon faded away. But the global pandemic leading to an increased need for contactless interaction, means QR codes are making a comeback.

What is a QR code?
Let's start with the basics. QR stands for Quick Response, these two-dimensional codes were created to store a substantial amount of data in a small matrix barcode. Typically made up of black and white patterns which can be displayed in various sequences. However, you can add in logos and colour and get quite creative these days.
Normal barcodes can not hold the sheer amount of data that QR codes do. With QR codes holding more than 7,000 characters and being able to be read more than 10 times faster. These patterns can then be read by scanners and cameras on smartphones to give you access to a variety of file types, images, audios, URLs and more!
And no one had a better lockdown than the QR code. This may have something to do with the fact that not all smartphones had the native capability to scan a code in years gone by, you would have had to download apps to scan codes and it was a clunky process. However, the QR code has now had a second lease of life due to the technological advances in smartphones which make it much easier to scan codes and access information.
Did you know that … QR codes were first developed for marketing components in automobile production to help with logistics.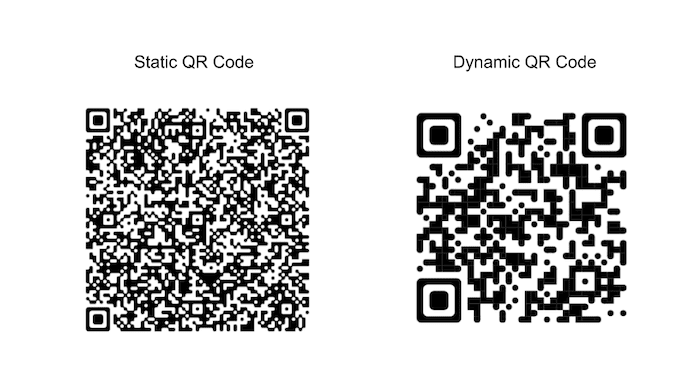 There are two types of QR Code

Static QR Codes
A static code is fixed and the information is uneditable once the code has been created. Although they are restricting, they do have numerous purposes such as; event badges, employee ID, documentation. They are useful in situations where the QR code doesn't need to or never will be updated. It will take the scanner to the same place with the same information if they require to repeatedly view the same thing.

Dynamic QR Codes
On the other hand, we now have Dynamic QR codes. The information or data this stores can be edited and changed over and over again. It's best to choose this option when you are placing a QR code on marketing material or points of sale. This way your collateral will not be outdated as you can simply change the information the code directs to. A dynamic code also offers tracking and data analysis opportunities too.

Why use a QR Code for Marketing Campaigns?

There is an astonishing amount of ways that a QR code can be used, for both informational and creative purposes. Before we talk about how you can use a QR code and show you some examples, let's talk about why you should use them.

One of the biggest advantages of a QR code is that it connects the offline and online worlds, enhancing the use of a physical element to direct a person to a digital source to provide extra information.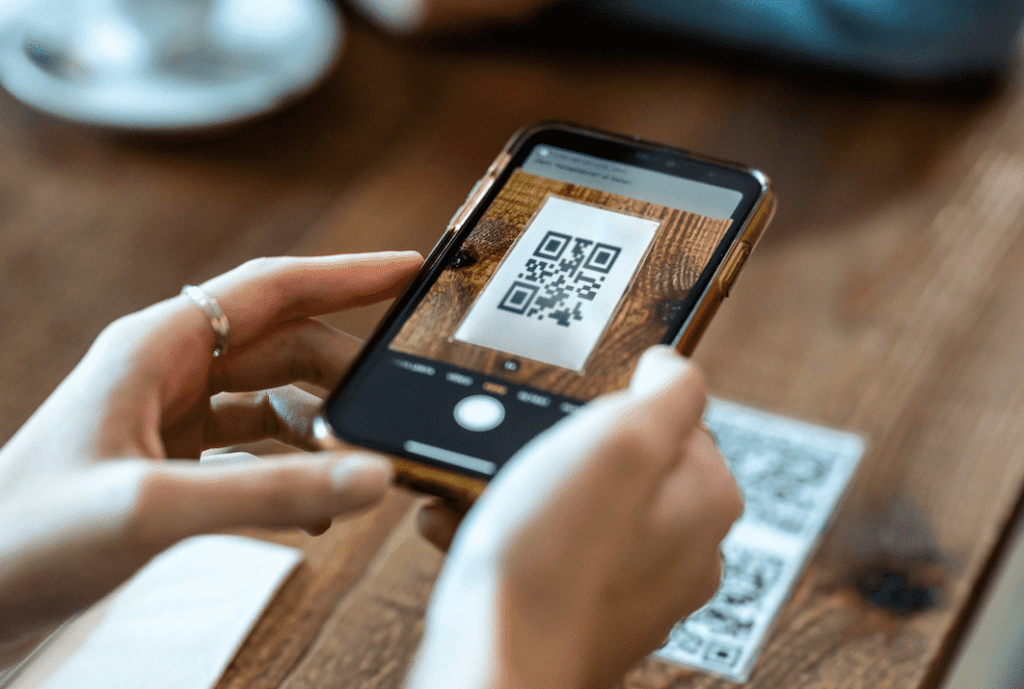 Streamline communication
Speed up your communication with friends, family and customers. Use QR codes to send people information, invites, links or get quick responses and replies. Add a QR code onto an invite so that people can scan to RSVP, just like that. No waiting around, no hassle, just responses back within an instant and all in one place.

Direct people
Give people directions to physical locations or direct them to links and websites to give them more information. If you're a business or venue that needs to give physical location details these can be put on posters or flyers to provide more information.

Enhance a customer experience
Recently we have all been using QR codes within restaurants to order food and drink to the table. This helps us as customers order quicker and avoids the long wait at the bar to be served. But it also allows for the orders to be acted on sooner, allowing the restaurant or bar to deliver quicker. Improving our customer experience.

Sustainability
There are HUGE sustainability benefits for using QR codes. Think of all the paper used in instruction manuals, safety data sheets, menus. Now think about doing away with all that, using a QR code and directing people to digital versions instead. You've saved a whole bunch of paper in the process and can potentially give a bunch more information. Such as videos of instructions or images of every meal on the menu.

Call to action
Use the QR code as a call to action in marketing material. Instead of having to list each and every way someone can contact you on the creative design, you can add all that information and more to the QR code, and scanners will have it in the palm of their hand and with a couple of clicks they can be in contact with you.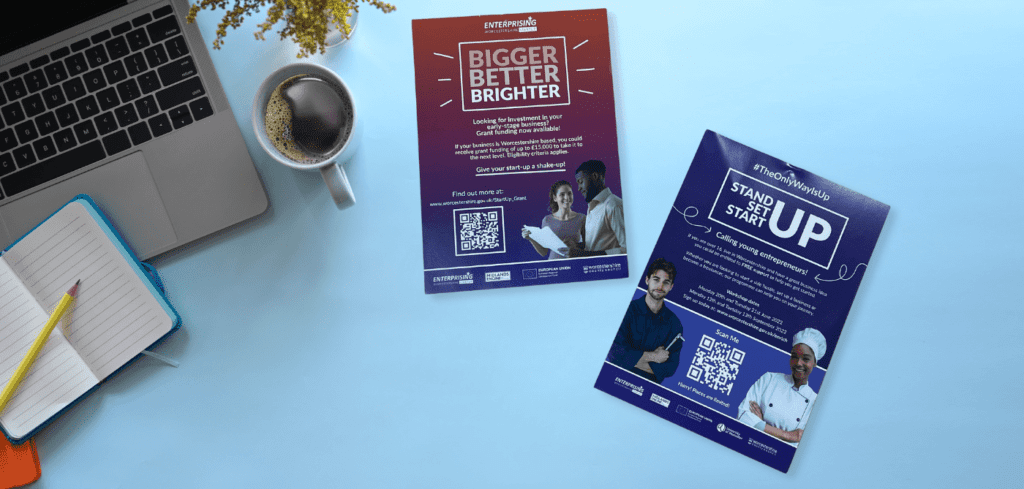 How to use QR Codes in your marketing
Now, for what you have been waiting for. How to use QR codes as part of your marketing strategy. There are many different data points you can link to with a QR code:
URL
Images
Video
Audio
Digital business cards
Social media links, posts and profiles
PDFs
WiFi codes
App store
Bitcoin
Email
Text
Payments
Reviews/ratings
Vouchers
Event
Here are a few of our own creatives using QR codes along with some that inspire us.

Our Work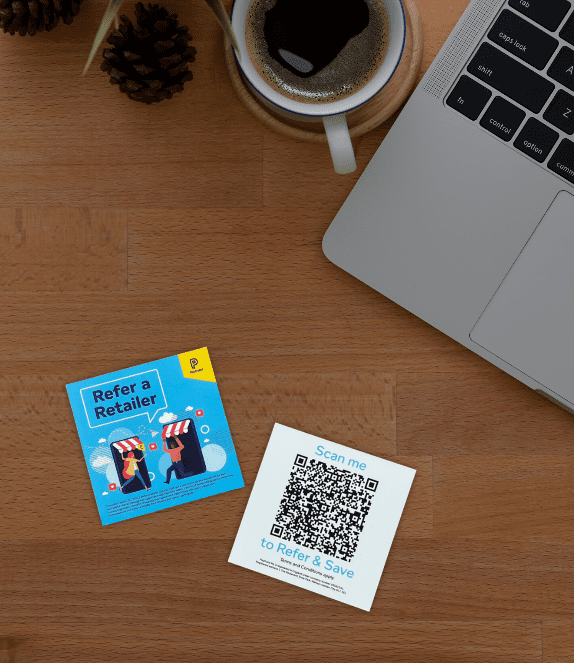 PayPoint cards
A simple business card style handout for the PayPoint sales team to give to retailers to encourage them to find out more information about their Refer a Retailer scheme. The QR has been used to direct the scanner to more information about the scheme. This saves time and money being used on resources as well as saving time for both the salesperson and retailer having to have a conversation. The retailer can scan the code at leisure and read up on the programme at a suitable time for them.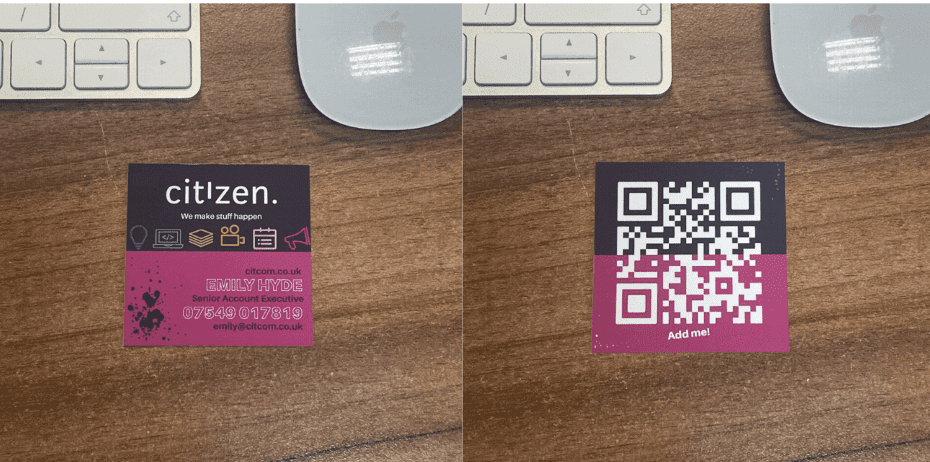 Citizen business cards
Here at Citizen, we used QR codes on our own business cards so people can scan and save our details straight to their devices. This makes sharing contact information super simple and quick! It also means you don't have to hand out too many business cards, again saving money on printed products. Which again has a knock-on effect – decreasing our negative impact on the environment.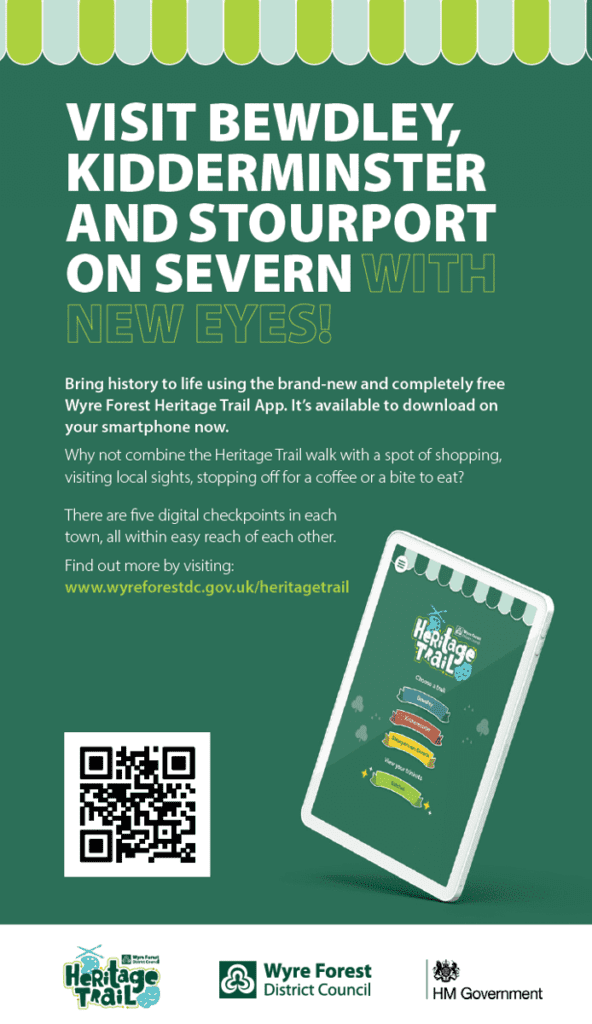 Wyre Forest Newspaper advert
We were tasked with creating an advert for the local council to advertise a new app which hoped to engage people in the history of the local area. We created a newspaper advert and used a QR code to boost downloads of the app. Scanning the QR code would take the scanner to a link where they could download the Heritage Trail App, a great example of utilising physical print to connect to the digital world.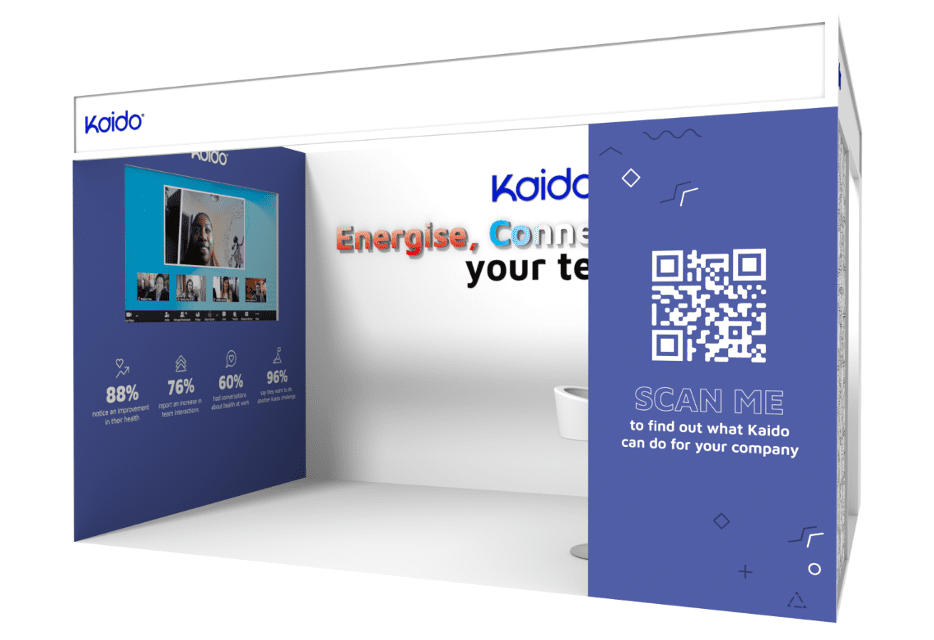 Kaido exhibition stand
We incorporated a QR code in the design of this exhibition stand in order to help visitors gain as much information as possible even if the exhibitors were busy. This way visitors could still access information about Kaido. QR codes on the stand could also link to tutorials, videos, audios, social media or even competitions. A very helpful solution to ensure that Kaido could maximise its reach at the exhibition.
Inspiration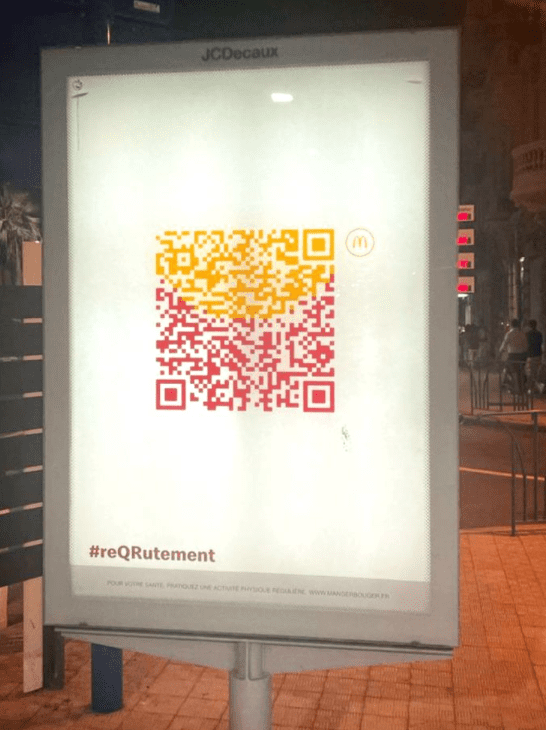 McDonalds recruitment campaign
McDonalds (France) got creative with a QR code styled as fries that links through to the French McDonalds Recruitment Page.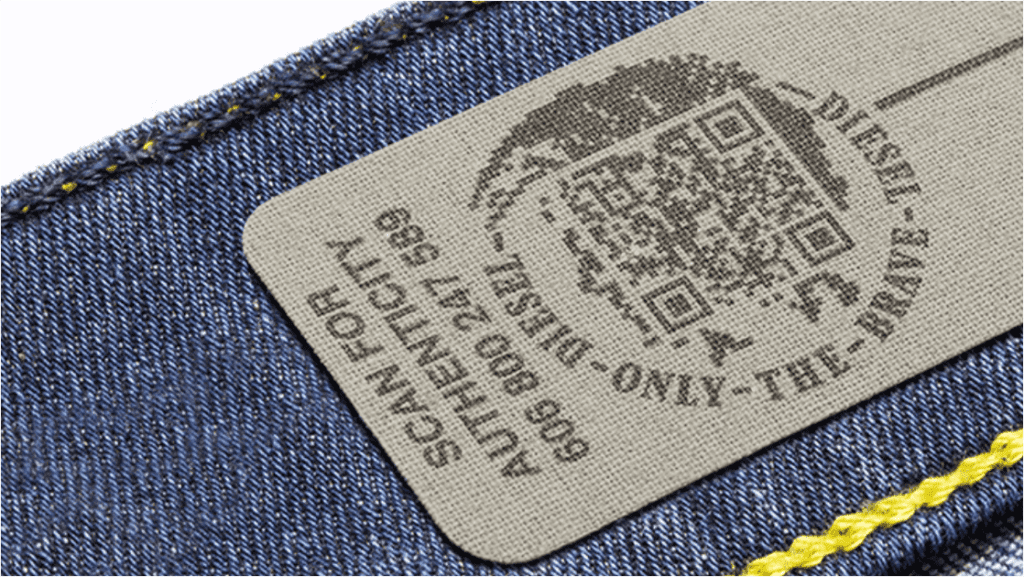 Diesel's 'Scan for Authentication' initiative with QR codes
A great way to prove authenticity of Diesel clothing. Customers can scan the QR code to verify if the denim is authentic or not. This is particularly good when selling or buying items that are secondhand.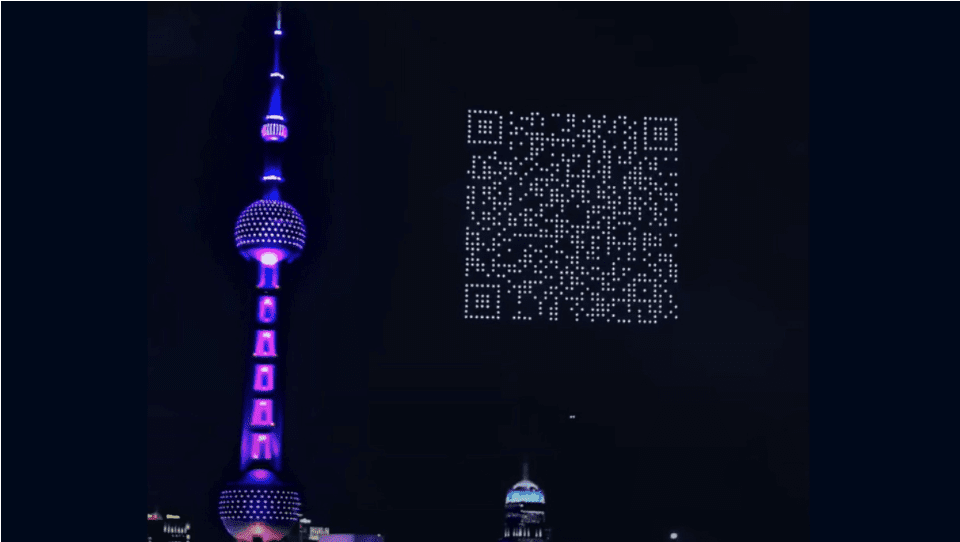 Cygames used drones to form a giant QR Code in the sky in Shanghai
Another incredible way of merging the physical and digital worlds. This stunt allowed people to scan a QR code to open the game. It was all part of a spectacular commemorative anniversary show for the game Princess Connect Re: Dive.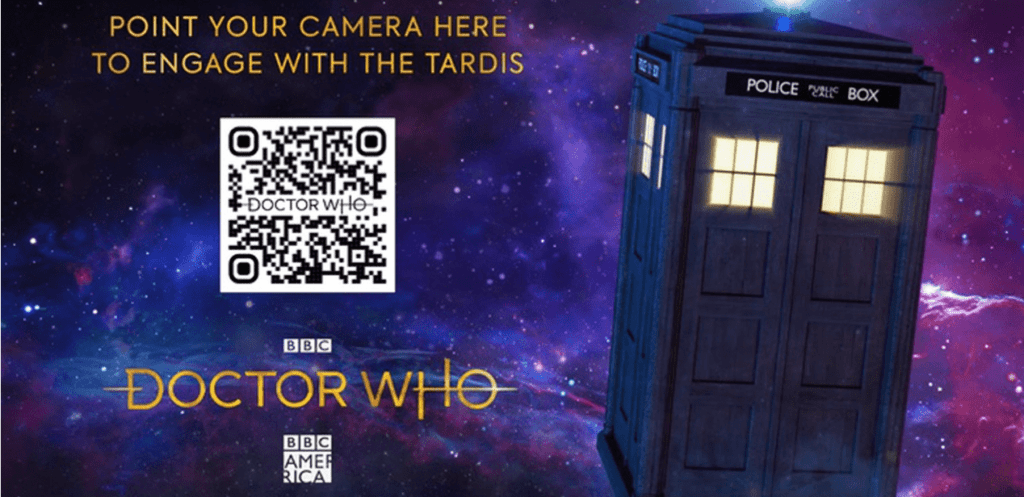 BBC America invades living rooms with 'Doctor Who' AR commercial
An advert showed a QR code that, when scanned, enabled viewers to see imagery from the show in their real surroundings through the use of augmented reality.