Driving Growth in Worcestershire
Est. reading time:
6
mins
Our Marketing Agency's Impact on Local Businesses.
As a digital agency based in Worcestershire, we take pride in supporting local businesses with our expertise. Over the years, we have had the pleasure of working with a range of local clients, helping them achieve their marketing goals through various services. 
First of all, let's dive into the history of Worcestershire…
A look back on the history of Worcestershire
Worcestershire is a county in the West Midlands region of England with a rich and fascinating history dating back to prehistoric times.
During the Roman period, the county was an essential hub for trade and commerce, and the remains of Roman forts and roads can still be seen today (crazy, right).
In the Middle Ages, Worcestershire was known for its thriving wool industry and played a significant role in the English Civil War, with the Battle of Worcester being one of the most critical battles of the conflict.
The county has also been a hub for innovation and technology, with the city of Worcester being home to the world's oldest surviving newspaper, the Berrow's Worcester Journal. Not to mention that the infamous King John is buried at Worcester Cathedral.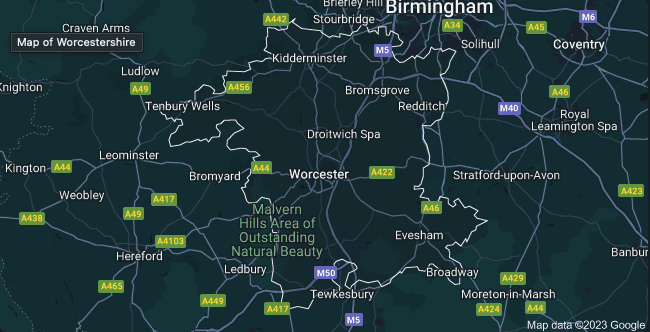 Today, Worcestershire is a vibrant county known for its beautiful countryside, historic landmarks, and cultural attractions. Some of the most popular attractions and monuments in the area include the stunning Worcester Cathedral, which dates back to the 11th century and boasts impressive architecture and intricate stained glass windows.
Another must-visit destination is the historic market town of Bewdley, which features a picturesque Georgian high street and a fascinating museum showcasing the town's rich history.
For nature enthusiasts, the Severn Valley Railway is a popular attraction that offers scenic train rides through the beautiful countryside, while the Malvern Hills area of outstanding natural beauty is a stunning destination for hiking and outdoor adventures.
For you animal lovers, the West Midlands Safari Park is the perfect destination, it is one of Worcestershire's most popular tourist attractions where visitors can drive through a safari and encounter various wild animals such as lions, tigers, and elephants. So from stunning architecture right through to exotic animals, Worcestershire has got it all!
So…Which local businesses have we worked with?
At Citizen, we work with a wide range of clients on many different types of projects, from point-of-sale displays to new website builds and much more. Check out some of our recent local work for clients such as Pioneer Medical Europe, The Supercar Rooms, Worcestershire County Council and many more…
The Supercar Rooms – PPC/SEO + New website
The Supercar Rooms is a luxury car dealership based in Hartlebury, Worcestershire. Our team worked with The Supercar Rooms to develop a new website that showcased their cars and services in an optimal way. We also implemented PPC and SEO strategies to increase their online visibility and drive more traffic to their website. The campaigns were specifically designed to promote the servicing side of the business as this had suffered during the covid-19 pandemic. As a result, we delivered a 400% ROI increase for The Supercar Rooms and secured 20 new customers, directly as a result of their Google Spend.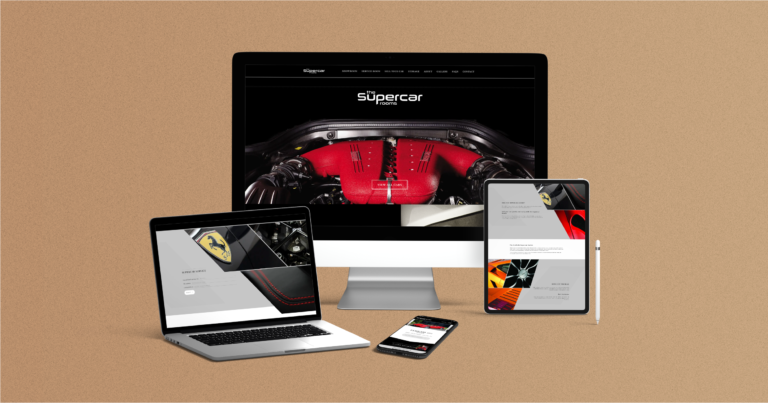 Pioneer Medical Europe – SEO
Pioneer Medical Europe is a medical supply company also based in Hartlebury, Worcestershire.
Our team worked their magic with Pioneer Medical Europe to develop and implement an SEO strategy to increase their website visibility and generate more leads. Through our efforts, Pioneer Medical saw a year-on-year (2022 v 2021) increase in organic search traffic of 13% while transactions taken by the site's e-commerce store increased by 16%.
Parallel Lines – SEO
Parallel Lines is a line marking, ground preparation and surface cleaning company based in Kempsey, Worcestershire. Parallel Lines approached us back in 2021 due to them losing significant website traffic due to issues with site migration.
After analysing the technical issues with the site, the team formulated a content strategy that would help Parallel Lines realign their content to target relevant keywords.
It wasn't an overnight success, but slow and steady progress was made, and the results speak for themselves. Thanks to the team's work, Parallel Lines saw a remarkable increase in organic users of more than 500%. Additionally, there was an 85% increase in leads generated in 2022 compared to 2021.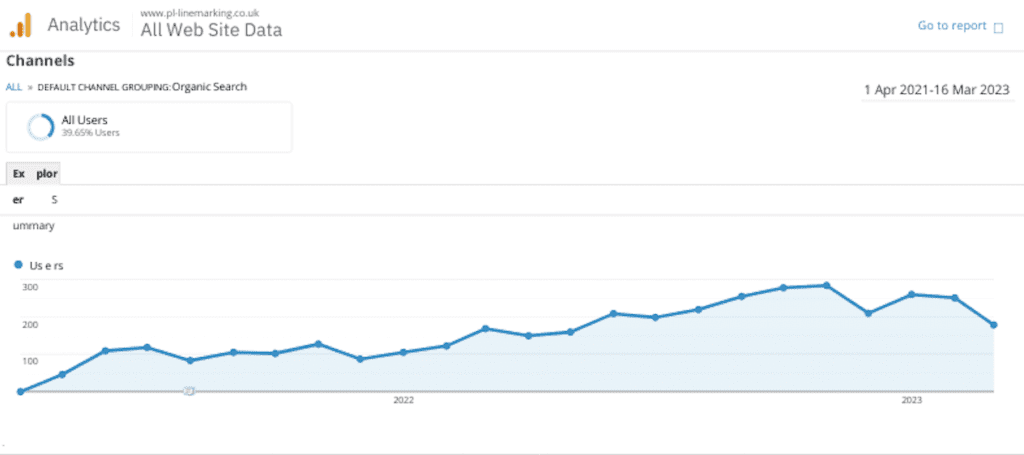 These numbers are a testament to the importance of a well-planned, ongoing content strategy and its impact on a business. 
DAVIS License check – New website
We recently had the privilege of working on a brand-new website for DAVIS License Check, part of the Ebbon Group. The project coincided with a recent rebrand for DAVIS, and we aimed to offer them greater flexibility, control, and measurement over their content.
We started with open discussions with the client's marketing team, collaborating to understand their needs and preferences. We used the DAVIS brand's bold and vibrant colour scheme to design a clear and concise website.
Our design team took inspiration from the DAVIS logo to create unique shapes and content blocks throughout the site. The final outcome was a smooth switch from the old website to the new one, which saw almost no downturn in web traffic, and visitor numbers have increased since launch. We're now managing DAVIS' ongoing PPC campaigns to ensure the website's continued success.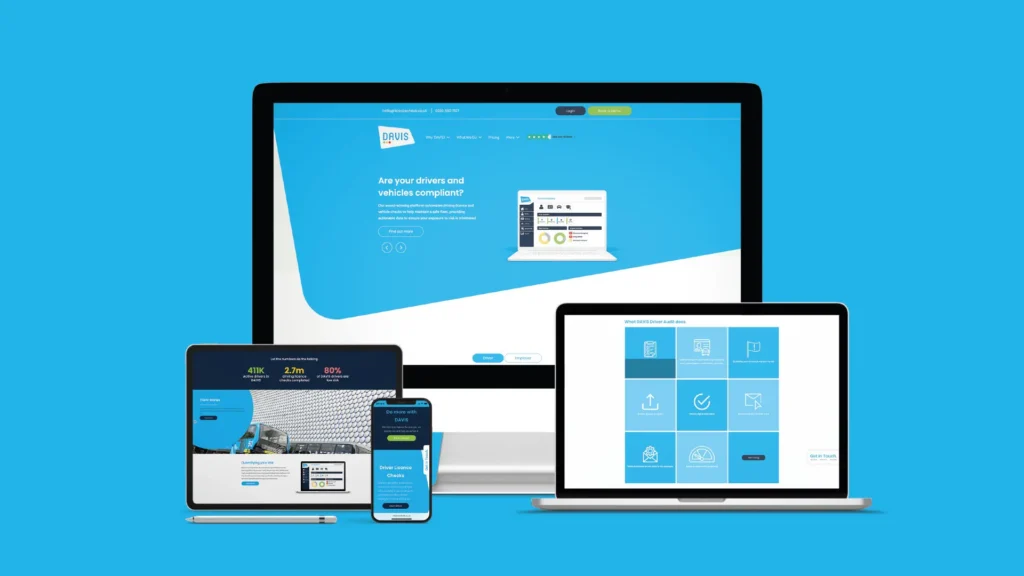 Wyre Forest District Council – Video ads
We had the pleasure of working with Wyre Forest District Council, a local governing body in Worcestershire, to develop and implement a successful video advertising campaign.
Through our partnership, we were able to create visually engaging and informative video ads that showcased the local areas' various initiatives and services during the Covid-19 pandemic. The campaign titled 'keep playing your part' was a YouTube campaign that was a shining example of how effective messaging doesn't have to come with a hefty price tag.
The campaign sought to encourage the community to stay vigilant and adhere to the ongoing pandemic restrictions. Our team utilised a strategic approach to identify the target audience and select the most appropriate platforms to showcase the ads, which would result in the highest increase in engagement and exposure for the council.
The videos featured several popular local attractions, such as Habberley Valley, Wyre Forest Leisure Centre and Bewdley Museum Cafe and showcased the area's natural beauty and versatility while sending a crucial message to locals and visitors alike.
The campaign's success is awe-inspiring, given its cost: just £400 spent and a target audience reach of 320,000. This is a testament to the power of creativity and resourcefulness, and it demonstrates that impactful marketing doesn't have to break the bank.
Worcestershire County Council – WBC Tender
As a Worcestershire-based business, we are passionate about supporting local authorities. That's why we submitted a tender in 2020 to Worcestershire County Council to become the Marketing Specialist for the Worcestershire Growth Hub Professional Business Advisors scheme.
We were thrilled to be selected as the Specialist Marketing Advisor, providing free 1-2-1 specialist business advice to a range of Worcestershire businesses. Our focus is on supporting businesses with their marketing function, helping them to develop and grow.
So far, we have supported 260 businesses overall in the first two phases, with 40 more businesses receiving marketing support alone in the third phase, to name a few we have supported RY Potential based in Bromsgrove, ChoColours based in Middle Littleton and Chestnut Infrastructure from Worcester.
Our approach involves an introductory call to identify where our support is needed most, followed by an audit of their marketing function and a follow-up call to provide feedback and answer any questions they may have. We are proud to be a part of this initiative and to have made a positive impact on the local business community.
Forest Dog Rescue – Our nominated charity
Forest Dog Rescue is a charity based in Worcestershire, that rescues and re-homes dogs. As a local agency, we are committed to giving back to our community, and Forest Dog Rescue is our nominated charity. We have supported the charity by providing them with digital marketing services, including social media management and design support.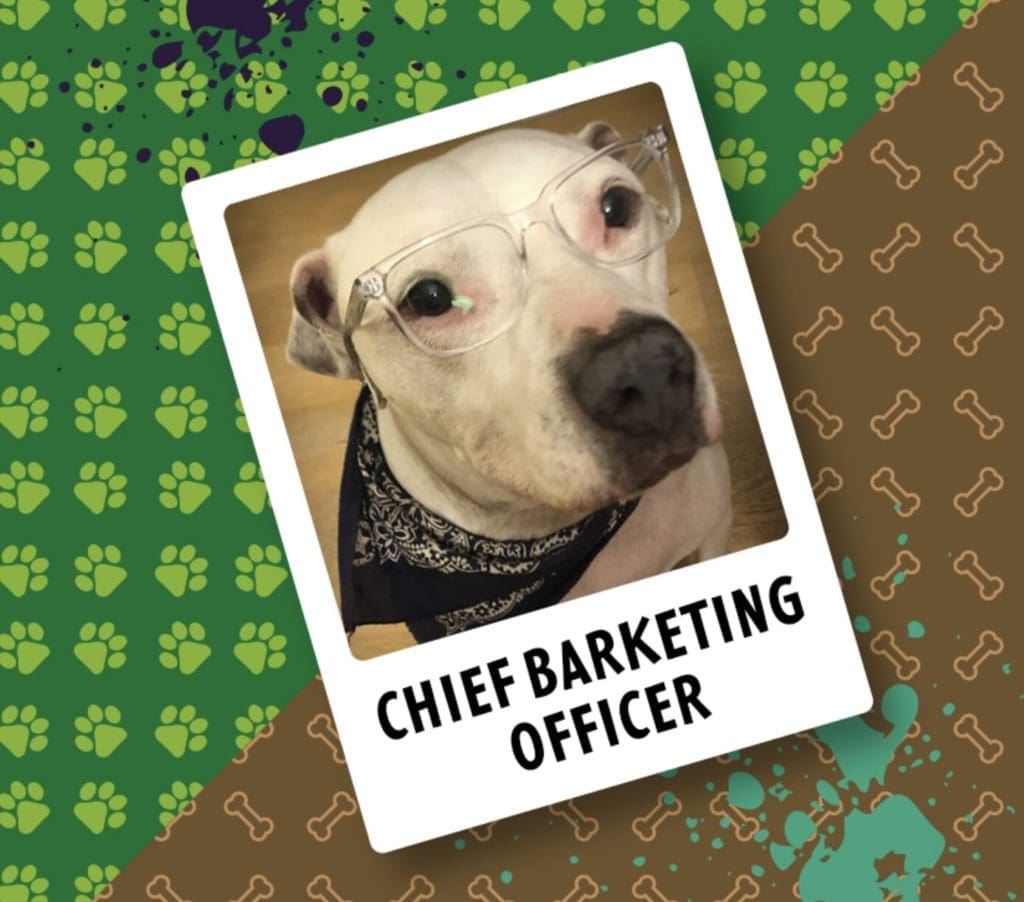 Our agency is proud to have worked with a range of local businesses and organisations in Worcestershire, and we are committed to continuing to support our local community. As your local agency, we have a deep understanding of the local market and its unique challenges, which enables us to provide effective digital marketing solutions tailored to your specific needs. If you're a local business looking for support, we'd love to hear from you.
Click here to read more about the diverse range of clients we have worked with from all over the country, not just local businesses.