The Importance of Brand Strategy
Est. reading time:
4
mins
How to create your brand
'Brand'noun
A name, symbol or design that identifies and differentiates a product from other products.
Branding refers to the actions you take to influence people's perception of your product or service.
It is no coincidence that the world's most profitable businesses all have memorable and distinctive brands. Getting your branding right can have a HUGE impact on the success and longevity of your business.
Having a strong brand can provide numerous benefits for your business. It can:
Set you apart from the competition – helping you stand out from the crowd
Develop brand awareness – helping your target market remember you
Build brand trust and relatability – a strong brand looks credible, authentic, reliable
Create your brand identity – branding can communicate your values, your personality, and your beliefs in an instant. Allowing you to connect with your audience
Enhance your business value – over time, the value of a brand can build so it encompasses more than the physical assets of your business and becomes something much more valuable and key to business operations and success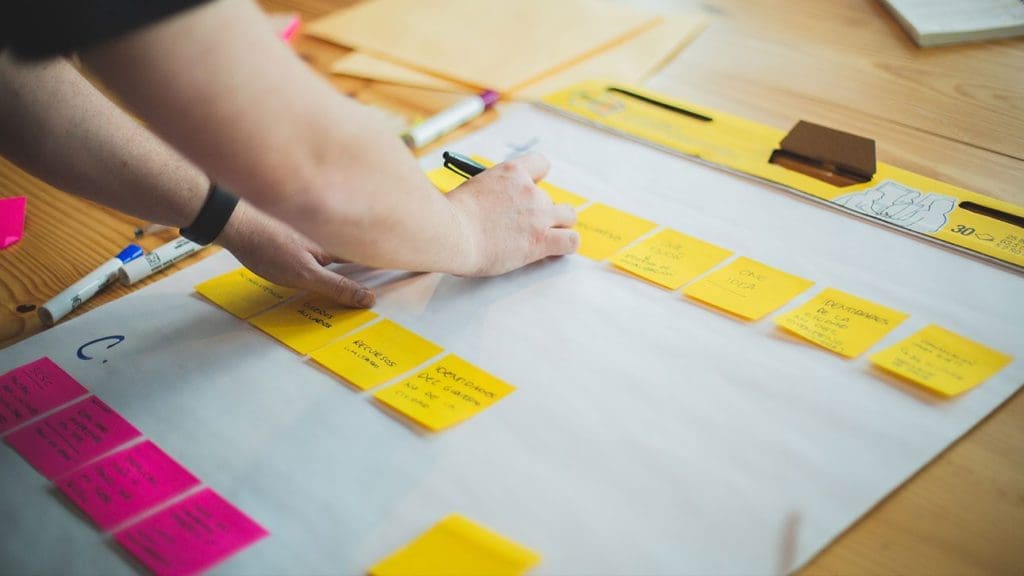 Creating a brand strategy
A brand strategy is a plan to achieve objectives and goals that result in consumers easily identifying your company and have a preference for your brand and offering.
When starting off on your branding journey there are key questions you need to ask:
How do I want my business to be perceived?
Who do I want to notice my business, products and services?
What values do I want to communicate?
How do I want my customers to feel about my business?
Once you have established this, you can then start to create a comprehensive brand strategy.
Time to get started
We have broken it down into a number of simple steps you need to take when creating a brand strategy.
Research the competition – what do they do well/not so well, what could you do differently to stand out? 
Establish your brand personality – what is your USP? What is important to you, and why? What makes you different?
Choose the right business name – this can be tricky! Don't overthink it – simplicity is often best. Does it have a meaning?  
If you are really stuck try this online tool
Think about creating a catchy slogan – this can sum up what you do and also be something customers remember and associate with you. It may help explain your products or services if your business name doesn't make it obvious.
Design a logo – we recommend you involve a professional here as your logo is your primary form of communication, it's the face of your business. Think about everywhere you will use it – it is essential that it looks credible and professional.  
Build a brand personality – this will influence the language you use and the tone of voice.  Are you formal or informal? Fun or serious? Friendly and approachable or professional experts? 
This will help you keep consistency in your copywriting.
Apply your branding consistently – consider EVERYWHERE you could apply your brand and ensure it is consistent (logo, language, colours). This should cover your website, social media, print, signage, packaging, vehicles, pens, business cards – EVERYTHING!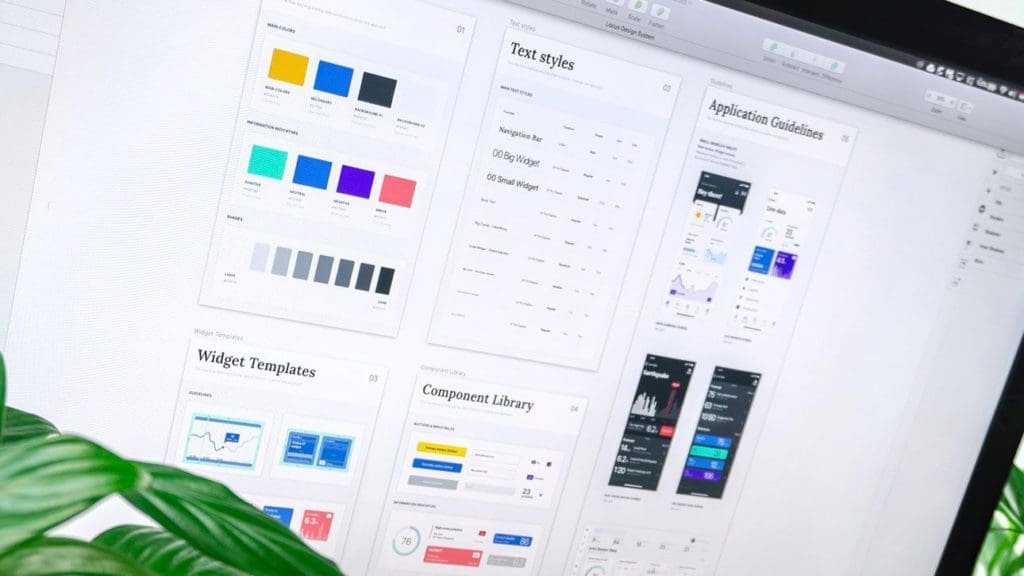 Visual branding – what's included?
Visual branding is what your customers will see across your marketing. It is vital that it is consistent and accurately reflects what you do.
Brand name
Brand logo
Typography – this is the specific letter fonts, design and layouts that are used in various branding features. The typography you choose shapes your brand and helps get your message across – are you serious, creative, modern, traditional? It is normally recommended that you stick to three or less font styles that you can mix across your communications. 
Brand colours – most brands have a colour palette of approximately five colours that they use, which instantly create a memorable impression. Colour psychology is important here!  
Non-visual elements
This is another way in which you can reflect your values and beliefs to your customers and help build your reputation. 
Non-visual branding is the essence behind your brand – what you do, how you do it, why you do it, what is important to you.  
This is important when communicating to customers, staff, investors and other stakeholders. 
Strong brands have clearly identified brand values and a brand identity that goes beyond their logos.
Non-visual branding can include:
Mission Statement – this should be a summary of why you are doing what you do, your purpose.
Vision Statement – this should be your strategic business goal, where you want to be, how you envision the future. These can be very powerful.  For example, the vision of the Alzheimer's Association is:  "A world without Alzheimer's disease".
Brand Strategy – once you have clarified your mission and your vision, your strategy should outline a way to reach your goals.
Brand Guidelines – this provides the rule-book for your brand – what to use and when, which colours, logos, fonts, language etc.
Remember, every contact you make with your customers is an opportunity to communicate your brand values. This can include:
How you answer the phone
How quickly you respond to messages and emails
How well you resolve customer complaints and disputes
How your staff interact with customers
What your customers say about you in reviews
The appearance of your work spaces, vehicles, shops and offices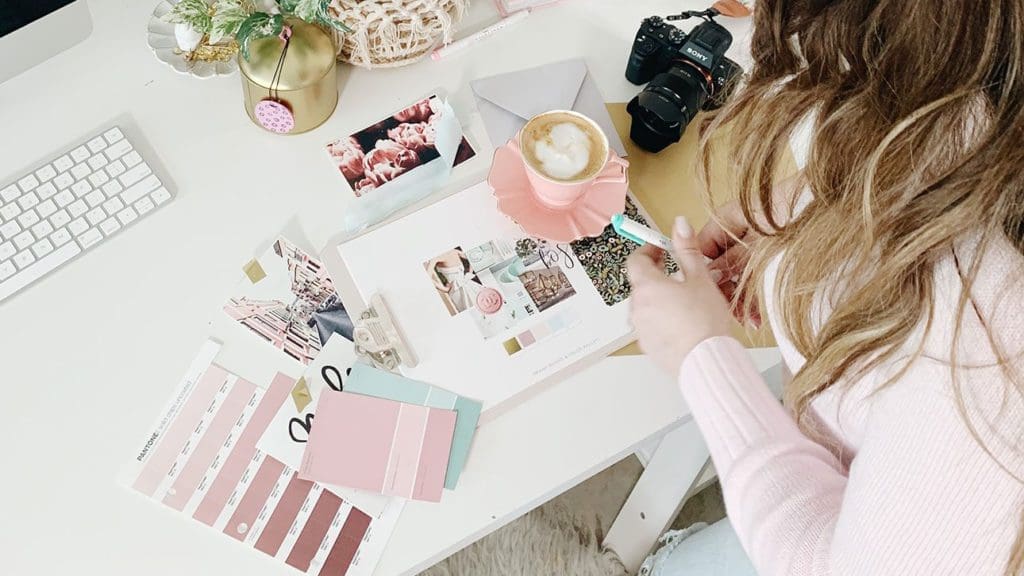 If your interaction does not match your brand reviews, customers will see that you are not authentic and will disengage. Many a brand has been damaged by failing to handle an issue or disrespecting its customers! 
These seem like small elements, however they equate to a much bigger and important aspect of your marketing strategy. The brand strategy helps to sum up who you are as a company beyond making selling a product or service. It defines YOU (the company) and sets you apart from the rest of the competition, it makes you different. It really is the foundation of your marketing strategy.