New Digital Skills Will Help You And Your Business Grow
Est. reading time:
3
mins
There has never been a more exciting time to start developing your digital skill set.
Since the beginning of the Covid-19 pandemic, the role the digital world plays in our everyday lives is bigger than ever, with means of digital communication becoming increasingly important to both our personal, and our professional lives.
From video calling business partners across the globe, to changing your thermostat on the train, or even checking the menu of your favourite take-away from the comfort of your own home, the influence of powerful software is undeniable.
Behind every piece of powerful software lies a team of great developers who write great code, and getting started on the journey to writing great code is easier than ever.

How Can Learning Digital Skills help Me?

Whether you're a technoholic or a technophobe, there's a digital skill that will benefit you. Learning digital skills improves not only your ability to write code, but can also improve a huge variety of soft and hard skills. Some of these skills can include;
Your ability to communicate clearly and concisely. Coding encourages you to organise and optimise your way of writing, developing your ability to convey information in a more understandable manner.
Your critical thinking skills. Coding will challenge you to solve big problems by breaking them down into smaller, more manageable tasks.
Your creative skills. Every great program needs not only effective code, but an attractive, user-friendly interface for the public to utilise. Unfortunately you might not have the luxury of a stellar design team to support you, which means you'll likely need to get a little artsy and start thinking about colours and fonts. That same creative thinking can easily be transferred to all sorts of other mediums, digital or not.
Your career prospects. Digital skills are incredibly in demand, and that demand is only going to increase as we proceed into a digital future. Whether you want to build the next hit video game, to get your website to the top of Google, or to kickstart your business with a powerful online presence, there are digital roles of all shapes and sizes.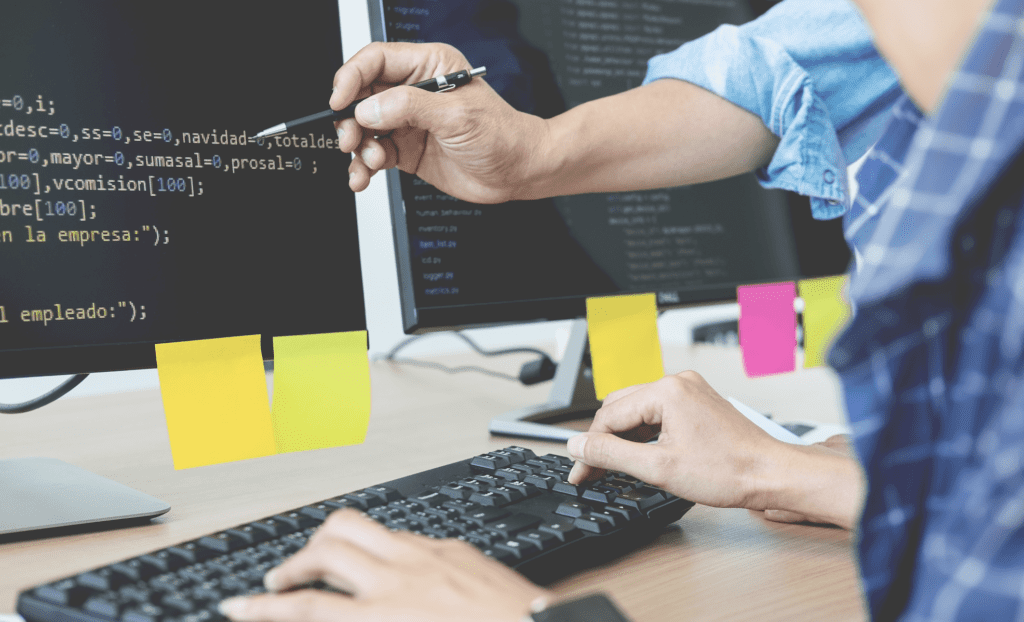 What About from a Business Perspective?
Running a business can be challenging, especially if you're not fully embracing the digital tools available to you.
Don't let your business get left behind in the ever progressing digital world. Properly training your staff to fully understand the software your company takes advantage of could reduce or potentially eliminate repetitive tasks, allowing your team to spend more time focusing on work that makes a difference.
Remote working is a hot topic at the moment, some are absolutely for it, some are absolutely against it, and some prefer a hybrid working environment.
What nobody can deny is how the public's attitude towards office work has changed over the past two years. According to the Office for National Statistics (ONS) up to 84% of workers who worked from home during the pandemic said they planned to work hybridly in the future.
Providing a fluid office environment to allow staff to decide where they want to work and giving them the tools and training to do so will greatly improve attitudes, and won't limit the pool of talent during the hiring process.
Digital skills in the workplace are not limited to writing code for a website or a piece of software. Digital marketing is another area where the need for digital skills is essential.
From analysing how users interact with a website to producing interesting social media posts and compelling blog articles, the digital skill set for digital marketing is somewhat different from that needed for software development.
In fact, the majority of jobs today will require some level of digital skill. Writing emails, entering formulas on a spreadsheet and data handling are all vital skills needed in the modern workplace.
The need for digital skills is only likely to increase. Findings from the World Economic Forum's Job Reset Summit predict that the following skills will be in high demand by 2025:
Data Science & Cloud Computing
Artificial intelligence (AI) and machine learning (ML)
Big Data Science
Digital Marketing & Strategy
Process Automation
Business Development
Digital Transformation
Information Security
Software and Application Development
Internet of Things
Blockchain Programming
However, this doesn't mean that we should only concentrate on digital skills. The report also states that the most in demand skill sets will be a mix of traditional and digital skills. This includes:
Problem-solving
Self-management
Working with people
Providing effective training to your team to gain the necessary skills will help your business continue to grow whatever the future may hold.

How to Get Started

Interested in getting started? Here's a selection of helpful resources to kick start your journey.
https://www.codecademy.com/
https://developer.mozilla.org/en-US/
https://www.w3schools.com/
https://www.udacity.com/
https://www.udemy.com/